Kilkenny Office
Our Kilkenny booking office is located on the banks of the River Nore, just off Carrick-On-Suir. You should note that this office is not open to the public and we are only in Kilkenny for pre-arranged meetings.  We have been supplying kilkenny with our Vintage Wedding cars for years, our wide selection of vintage wedding cars, combined with the beauty that Kilkenny has to offer, always results in happy clients.
Name:All Events Wedding Car Hire Kilkenny
Telephone: 086 606 0645
Address: 1 Inis Alainn Fiddown Piltown kilkenny County Kilkenny E32 EK51
Vintage Wedding Cars & Wedding Busses in Kilkenny
You can see our lovely selection of wedding cars such as our Maserati, Brenchley or Chrysler over at our cars page. We are happy to collect from any location and deliver you happy and safe to another location, for anything from weddings, birthday parties, graduations, work do's etc.  We can customise the cars to suit your style, with customised ribbons and licence plates available.
Kilkenny is a lovely and green county with lots to offer for you, your partner  and your guests for your wedding.  There are absolutely beautiful places for your guests to stay, things to keep them busy before and after the wedding and a lovely atmosphere within the county and especially within the lively yet tranquil city.  Some of the popular wedding venues include Mount Juliet Estate located 20 minutes' drive from Kilkenny City, Kilkenny Ormonde Hotel located on ormonde Street, the Pembroke Kilkenny, the Langton House Hotel and the Lyrath Estate just to name a few.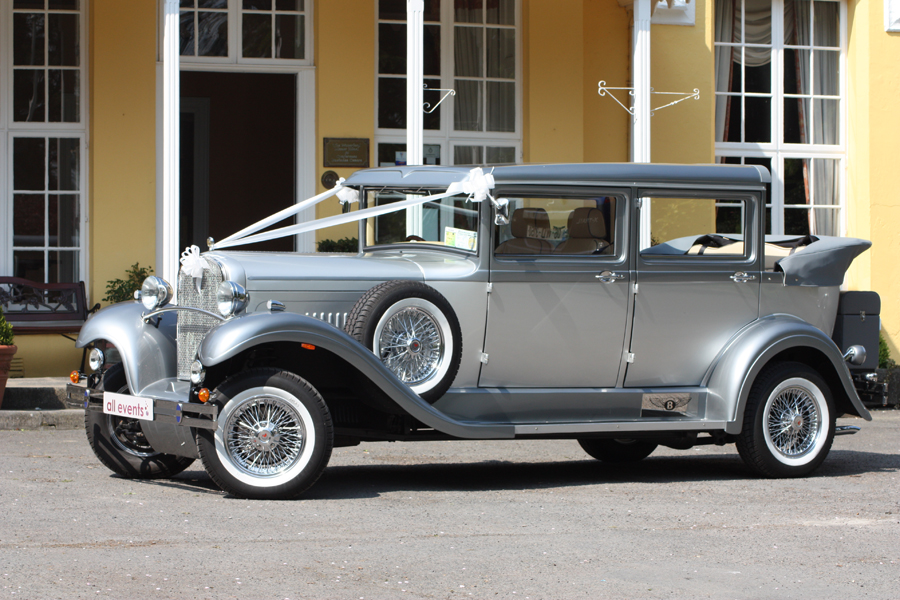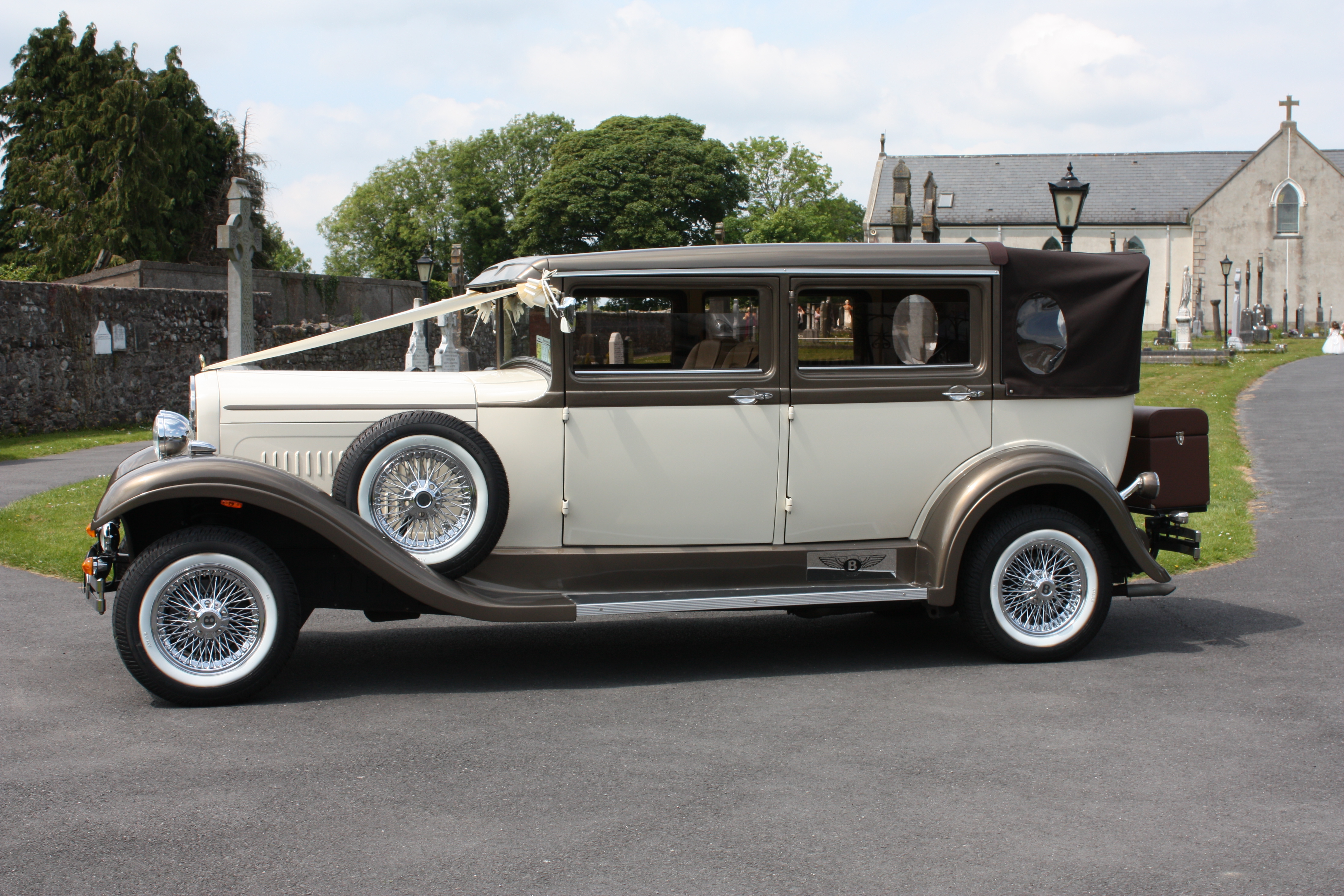 Why Kilkenny?
Well as well as having your wedding in the beautiful county of kilkenny, there are plenty more things to do and see here at the same time. Your visitors can learn about hurling and local sports with The Kilkenny Way, the Medieval Mile Museum is a big hit, likewise the Jerpoint Park  .  If a person would like to try the local beverages, the Smithwick's Experience in Kilkenny is a great option currently ranked #4 of 78 things to do in Kilkenny
Another option of a venue is an Irish Heritage site, Kilkenny Castle.  For eight centuries, Kilkenny Castle has hosted many significant historic gatherings. Indeed, the Parade Tower housed the Great Council Chamber where Parliament sat in the 17th century.  The castle also boasts a beautiful park, which your visitors will love. Our vintage wedding cars will blend in beautifully with Kilkenny Castle.
Opening Times & Contact Information
Our opening times are as follows, but our website allows online reservations 24/7.
Wednesday 
8:00 am–7:00 pm
Feel free to also contact us via
email: info@alleventslimos.com
Telephone: 0866060645